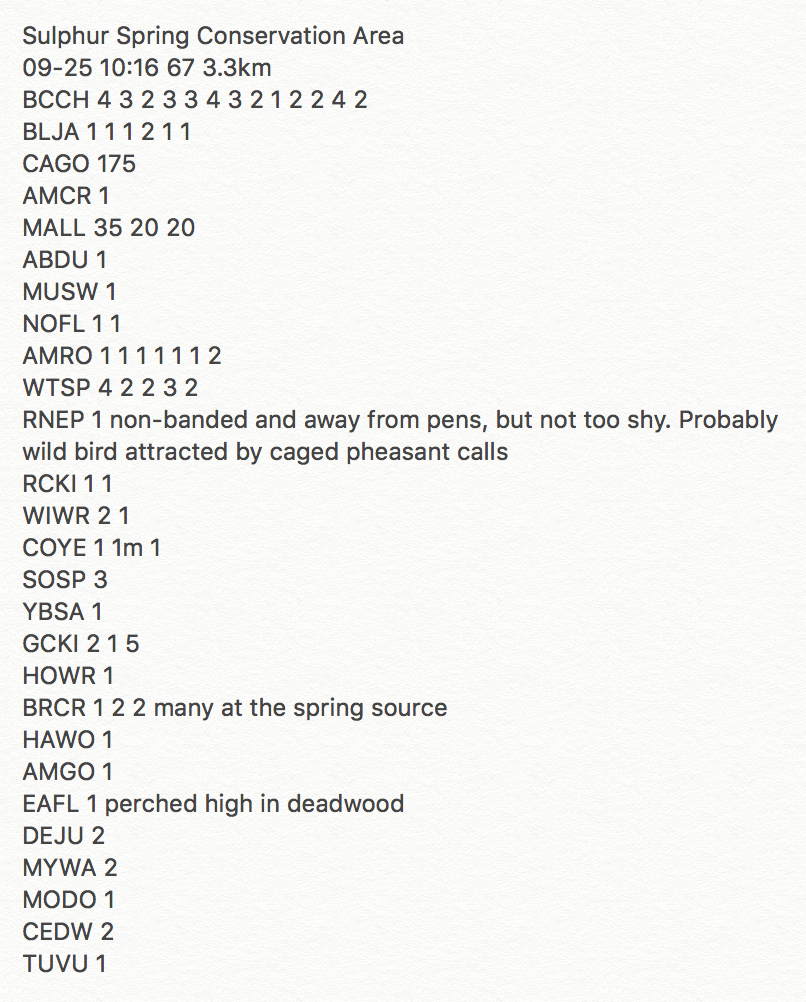 Avitext is a quick and easy way to record observations on your mobile device while in the field.
About
Avitext is a plain text file format specification for bird species observations in the ABA region. It is designed to document checklists in the field as quickly as possible using a smartphone note-taking text application, such as iOS's Notes or Google's Keep app.
It intends to fill a need for a method that is more easily transferrable than pen & paper without becoming as burdensome and slow as currently available record-keeping mobile apps.
A work in progress…
You can read more on the GitHub repo, and can even comment or contribute ideas.